India Court Rejects J.K. Rowling Claim For Copyright Infringement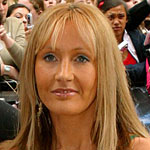 Oct 12, 2007
Uncategorized
A followup this morning on the story we told you about yesterday regarding a claim made by lawyers representing author J.K. Rowling and a Hogwarts type building made for a religious festival in India. A replica of the magical castle and a Hogwarts Express train were at the center of this controversy which the organizers admitted they had not sought previous permission to use for the Durga Puja festivities in Kolkata.
Wire reports indicate the Delhi High Court has now thrown out the claim by Rowling's representatives, who were seeking "damages from the organisers of a religious event who constructed a replica of her fictional Hogwarts Castle." However the judge ruled that in the future they must seek permission, noting:
"Any further use of these characters will be subject to the prior permission of the author of the Harry Potter series," Kaul said, rejecting Rowling's demand for compensation for copyright infringement.
Attorneys for the Harry Potter author had argued that "the festival organisers would exploit the castle replica to earn money through advertising." Yesterday, WB issued a statement before this ruling saying "Sadly, the organizers of this large-scale commercially sponsored event did not approach us for permission to go ahead. This event falls outside the guidelines set up by Warner Bros., JK Rowling and her publishers to help charitable and not-for-profit organizations to run small-scale themed events that protect fans and allow everyone to enjoy Harry Potter books, films and events in the spirit in which they were created."