Scholastic, Raincoast Posts Names of NYC Open Book Tour Sweepstake Winners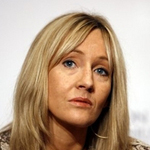 Oct 02, 2007
Uncategorized
Previously we told you Scholastic had begun notifying the winners of the sweepstakes to see J.K. Rowling on her Open Book Tour here in New York October 19. The US publishers of the Harry Potter novels have now posted some of the confirmed names of these winners (first name only, with age and state of residency). To see this list, click here, then on the box on the right side. This stop in New York is one of four total appearances Jo will be making here in the US this month, three for school children in Los Angeles, New Orleans and NYC, and this one at Carnegie Hall in New York City. JKR will be reading from "Harry Potter and the Deathly Hallows," answering questions, and autographing copies of the beloved Harry Potter books.
Also, Raincoast, the Canadian Publishers of the Harry Potter series, have now posted the winners of their contest to see Jo when she makes a stop at the Winter Garden Theatre in Toronto, Ontario, Canada October 23. To see the lucky winners to the Canadian contest, click here. At this appearance in Canada, Jo will also be reading from "Harry Potter and the Deathly Hallows."
Congratulations to the lucky winners!