Questions and Answers with WB and RDR; Lexicon Responds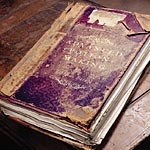 Nov 03, 2007
Uncategorized
Today, TLC spoke to Diane Nelson, President of Warner Premiere, Warner Bros., who takes care of global brand management for HP, and Richard Harris, spokesperson for RDR Books, regarding the recently filed lawsuit against the publication of an unofficial Harry Potter encyclopedia, aiming to answer fan questions and clear up some confusion. A summation of each discussion is below. Please be reminded that no part of these discussions constitutes a legal answer to any of the claims made in the suit, or has legally binding implications. Also, the opinions and claims in each portion are owed to the agency discussed and do not constitute The Leaky Cauldron's opinion or claim (of which it has none).
Warner Bros.
The original contact came about because the agencies became aware, in early September, that the Harry Potter Lexicon was slated to be published.
WB says they made numerous efforts to work with the publishing house, asking after the manuscript and offering to help make sure the book did not infringe and could be published without complaint, and all efforts were rebuffed.
The letter claiming rights on the DVD timeline was sent to the CEO of WB and seemed to them like an effort to take attention away from the cease and desist claims. The cease and desist letters constituted an attempt to open a dialogue.
The company claims they registered surprise at the letters from RDR, repeating that the Lexicon site is terrific, but that the proposed book fundamentally infringes J.K. Rowling's rights.
WB claims to spend hundreds of hours vetting dozens of these types of books each year, and only goes to court (as in the case of Tanya Grotter) when the authors are not willing to make the necessary modifications.
It's incumbent upon WB to act to protect J.K. Rowling's rights in order to retain the rights; failure to act may in some (or future) situations be seen as giving up of rights. WB feels it has worked with fans in many ways, by providing elements and materials to allow them to continue in a manner that isn't commercial. It granted Steve Vander Ark and the Lexicon the rights to use some of its art non-commercially, back in 2001.
According to WB, J.K. Rowling doesn't have a problem with people publishing or commercially gaining from commentary or analysis, but reconfiguration of her work doesn't apply.
The British publisher of the Lexicon book is cooperating with WB's requests and engaging in a dialogue, but it isn't the case in the U.S.
WB doesn't feel this is an issue of first amendment rights, and that there are unequivocally no rights owed to the Lexicon for a timeline deriving from the rights of others.
There is no intention to have this suit apply to other fan endeavors such as web sites, wizard rock, etc.
RDR Books
All the following information is according to the RDR spokesperson, Richard Harris, and may be amended upon further discussions with the company.
RDR claims that Steve Vander Ark originally contacted J.K. Rowling, they think "via letters…over a period of months," to ask to work with her to create an encyclopedic resource, and was rebuffed, which is when he sought out a publisher for the Lexicon. He made no further contact to the J.K. Rowling camp.
Roger Rapoport, the president of the company, was not in Germany selling rights to the book when the suit says he ways, says Mr. Harris. He was with his wife and brother-in-law, the latter of whom died of cancer at that time, and was the reason for which Mr. Rapoport asked for a good faith delay in answering the suit. [The suit claims that Mr. Rapoport was working on selling the rights to the book in Germany at this time, not that he was physically there.]
The book, according to RDR, is "a lexicon or reader's guide. We're not calling it an encyclopedia. [J.K. Rowling's objection is that specifically we were calling it an encyclopedia.]"
[The suit does not claim that a name change will solve the issue or purport that the book was called an encyclopedia.]
The book contains critical analysis from "Steven Vander Ark and his staff." When asked what he meant by critical analysis Mr. Harris said, "You can go to the site and read the articles. I'm not going to itemize them for you." Questioned further he said "the book was typeset directly from the site," and that it was word-for-word taken from the web site. (The RDR Web site now says "The entire book is drawn verbatim from the material that presently appears on Steve Vander Ark's website.")
RDR claims the book is not an infringement because "it's a critical and educational review," and, "we are not simply rearranging information." Mr. Harris said a large portion of the book was "probably" typeset from the lexicon directly, though had "no idea" what proportion of the book is essays as compared to a catalogue of info. (However, there have been statements by Lexicon staff quoting Steve, that state there will be no essays in the book. Some essay authors are stating publicly that they have not been approached for permission.)
RDR claims not to have given JKR's people a copy of the book because "we don't have a copy to give them…because the book hasn't been published yet." Asked why they didn't hand over a manuscript, Mr. Harris said, "how would it benefit us in any way? This is the result of a barrage of letters from their lawyers in the last two months. Late i the game they came forward and wanted to see the manuscript, after they've been threatening to sue us and everything. How is it going to help us in any way to show them the manuscript except to provide them with more information. At this stage are they going to say, 'Oh, we're sorry?' and go away? I don't think so."
The publisher claims WB has been "threatening and abusive" since the beginning, and claims RDR would have been happy to discuss the book with them at any point.
---
RH: They received lots of response. We repeatedly told them yeah, give us a call, give Roger a call, and he will talk to you about it.
TLC: That's not what they put forth in their legal document.
RH: [laughs] I know that's not what they put forth in their legal document. Well aware of it.
TLC: Then I want to make this clear because it's serious: You're saying that they bore false witness in that document.
RH: We'll answer that in our answer.
---
RDR Books admits that letters began in early September but claims that the original letters to come did not mention Warner Bros. Warner Bros. has told TLC that all letters clearly stated WB as a party.
RDR claims to have made an attempt to settle the matter quickly, and was rebuffed (WB has yet to respond to this claim).
Further questioned about whether the timeline of communications in the lawsuit is, therefore, correct, Mr. Harris said he did not have an answer.
RDR claims there are many factual errors in the suit but declined to discuss them individually before the case is answered legally.
It's RDR's position that the Lexicon did not need permission to do work on the book.
Disclaimer: These interviews do not constitute legally binding arguments.
---
The Harry Potter Lexicon has posted a statement on its "What's New" page:
Dear Friends,
I would like to thank each and every one of you for your support in recent days. Everyone here at the Lexicon, all volunteers, regrets the unpleasantness. We have always been interested in working with the publishers of the novels to satisfy their concerns, interests and needs and we certainly do not plan nor have we ever planned to publish anything which competes with Ms. Rowling's fine literary capabilities. Our work has nothing to do with fiction writing and is only concerned with legitimate critical analysis and academic considerations. It has been widely approved and employed by Ms. Rowling herself.
My book was started in response to many, many people who talked to me and asked if there could be a print version of the Lexicon, not in some sort of attempt to profit off of fans. Because the material for the book was not only accepted but praised and used frequently by every entity concerned with creating the Harry Potter books, games, and films, I would never have thought that a print version could be judged differently.
I sincerely hope that this matter can be resolved amicably and ask for you patience and understanding during that process.
Steve
Steve Vander Ark
The Harry Potter Lexicon
---
The Harry Potter Lexicon is a partner site to the Leaky Cauldron.