Jingle Spells Completely SOLD OUT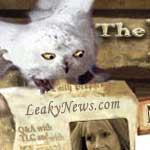 Dec 01, 2007
Uncategorized
WELL. That went quickly.
Jingle Spells, the wizard rock Christmas album that was Leaky's sixth Get a Clue fundraiser and an outstanding compilation of Harry-themed holiday music, is now COMPLETELY SOLD OUT.
What does this mean? It means that in the past six weeks you have all raised…more than $30,000 for Book Aid International. It means you will have had a hand in buying something like 20,000 books, or building libraries in the areas of the world that need them most. We'll have more details on that soon.
This is the most money ever raised through a Leaky Cauldron charity drive, INCLUDING our 2002 bid to win the 93-word card that J.K. Rowling was auctioning at Sotheby's. That $30,000 is AFTER cost. This is truly incredible. It doubles the total we've raised over ALL FIVE PREVIOUS YEARS.
If you ordered but haven't gotten your copy yet, please be patient. There was one main ship date for the first set of orders (on or about-at Nov. 11 for U.S. orders and Nov. 8 for international orders), and all other orders are being sent out in another shift in midDecember. Every effort will be made to get your item to you by Christmas. NO ONE in Canada has yet been sent their copy, because of a customs restriction that requires some extra work in the packaging; those will go out soon. Those who ordered through the mail, yours have been sent out this week, and for your banking purposes, your checks are soon to be deposited. Please everyone remember this is a purely human effort, involving one person's apartment being completely dominated by packages, boxes, stamps, labels and CDs, and we're doing our absolute best.
If you ordered via PayPal and suddenly realized you used the wrong shipping address, send an email with the correction to [email protected], but do it SOON.
You can no longer order a physical copy of this album online, but we will have more announcements about it in the future. Stay tuned!
If you are still looking for a chance to give back in a Potter way this holiday season, check out our just-announced, smaller scale, Children's Voice Charity Drive, where you can contribute to JKR's Children's Voice Charity fund without having to have enough to buy Beedle of the Bard, and still have a chance to attain a special catalog featuring the item.
Every year, without fail, you guys help us show the world that Harry Potter fans know how to show moral fiber when it's important. Thank you all so much, again. And again, special thanks to the wizard rock bands who donated their time, effort and talent; to Matt Maggiacomo and Padfoot4Eva and Jo M and Kevin K, who helped pack and ship CDs (and to the others who will be helping us pack and ship the rest), and to everyone who bought an album or helped spread the word for this very good cause. You guys have done it again.
Not that we're surprised.