J.K. Rowling…A Year in the Life Documentary Airs on ITV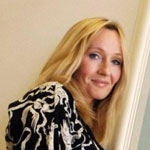 Dec 30, 2007
Uncategorized
Tonight, the "J.K. Rowling…A Year in the Life" documentary by James Runcie was broadcast in the UK on ITV, and is now being playedon iTV's web site.
We have early reports on some of the new things contained in the program. TLC reader Andy writes that after Jo completed writing "Harry Potter and the Deathly Hallows" Jo "puts on the page numbers and plays Lily Allen's "Smile." Andy writes that new artwork "for Ollivanders at Universal can briefly be seen," and Jo would "like to be remembered as someone who did "the best she could, with the talent she had."
Readers will remember that we saw three preview clips from the documentary (clip one, preview clip two, and this trailer) with the media currently making much ado of a question posed in the recent Time magazine interview, and posed in this video regarding a possible eight book, but as we saw, Jo says No. Specifically, she said "I think no, it's time to stop, it's time to stop now. It gives me a certain satisfaction to say what I thought happened and to tell other people that, because I would like my version to be the official version still, even though I've not written it in a book, because it's my world." As we first reported several days ago, there is new information in the documentary about the second generation of students at Hogwarts, found in the form of a handwritten family tree that you can see here in our galleries, or via the office on JKRowling.com. Thanks Andy!