Better Emma Watson, Tom Felton Photos from OotP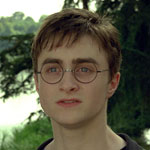 Feb 10, 2007
Uncategorized
Last month, TLC first showed you a preview of many of the new items due to be released along with the upcoming Harry Potter and the Order of the Phoenix, which included new photos of Emma Watson as Hermione. A better photo of Emma in her role as Hermione as appeared on the cover for the German Calendar, which you can see here in our galleries.
On a related note, the Draco Malfoy photo we told you about a few days ago has now been released in high-res, and you can see that here in our galleries as well. Check out the interesting tie pin and badge he is sporting.
Thanks much to UniversHarryPotter and HarryPotter-xperts.de!