Rumor: Harry Potter and the Lost Continent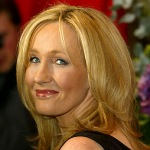 Feb 02, 2007
Uncategorized
Time out from the "Deathly Hallows" coverage for a bit of news now on those persistant reports that Harry Potter will become part of a theme park attraction. Screamscape.com is reporting today that they have sources confirming a deal has been made with Universal (as opposed to Disney as before) to have a Harry Potter attraction at their Orlando park. The reports state:
"…the Harry Potter project at IOA has been worked on under the "Project: StrongArm" codename. While they can't confirm the "Potter" bit, we were told that StrongArm does involves the rethemeing of an existing attraction and the addition of an all new attraction in the Lost Continent. We've also heard from another source that there is a chance that the timeline could be ramped up to allow for a possible mid to late 2008 opening window.
….
"…that would see the Lost Continent become rethemed to the world of Harry Potter. They would keep Dueling Dragons and Flying Unicorn of course, but Sinbad and Posideon's Fury would be replaced with new attractions, and the midway area possibly rethemed as Diagon Alley. Certainly this would be big enough news to warrant such a long delay in new attractions at IOA, and something to really put this park on the map again."
Readers will recall that reps for Jo previously denied the HarryPotter/Disney park rumor. We are trying to confirm this newest one, and will update of course when we can. Thanks kerry!