Irish Eyes to Smile on "Half-Blood Prince" Filming?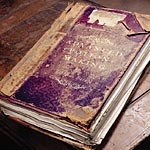 Feb 24, 2007
Uncategorized
There is news tonight about possible new locales for the film version of Harry Potter and the Half-Blood Prince involving the country of Ireland. The Sunday Business Post Online is reporting that "filming is due to begin early next year" for the sixth Potter film and Warner Brothers has been scouting locations in several Irish provinces. This would mark a significant departure from shooting in England and Scotland, where the first five Harry Potter movies were filmed, as the paper reports "executives at the production company believe they have now exhausted possible locations in Britain."
"A number of the film's producers have already visited parts of Leinster and Munster. They are particularly keen on Ireland, as the landscape is similar to Britain and will appear similar to the settings of the previous films.

In addition, Warner Bros has worked on a number of projects in the past with Ardmore Studios, Ireland's largest film studio.

If the film comes to Ireland, it is expected that much of the postproduction work will be carried out at Ardmore in Bray, Co Wicklow."
As of now this is still very much unconfirmed and we will update with more when we can. There has been no director yet announced for Harry Potter and the Half-Blood Prince which is currently scheduled to be released in theaters November of 2008.
Thanks Palikka!