David Yates: OotP "trying to look at what fear does to people"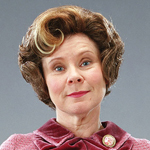 Mar 15, 2007
Uncategorized
The second part of a new interview with director David Yates is now online at GeekMonthly. In this interview Mr. Yates gives his thoughts on the politics contained in the upcoming Harry Potter and the Order of the Phoenix film noting:
"An interesting idea in the story is how fear can sometimes make people do terrible things to their own community and society. We're not trying to parallel anything, we're just trying to look at what fear does to people and how it sometimes affects people of authority with the responsibility of leadership."
David Yates also discusses working with actor Dan Radcliffe (Harry Potter) and the processes used to help the actor understand his character's emotional state at this point in the series, as well as the temptation Harry is facing in this fifth movie.
GEEKMONTHLY.COM: The impression you get is that there's a chance Harry could go to the dark side of the Force, so to speak.
DAVID YATES: You want that feeling that he could. He frets about possibly becoming bad. In our story you see Voldemort trying to influence him, trying to shape him. It's part of our whole story and how it evolves. It's a perennial theme – Star Wars and beyond – and I think it's especially pertinent to that stage of life when you make choices. Subconsciously you make choices in your teenage years and you start to shape the person you will be for the rest of your life, so it's quite appropriate for this story and this world.
Thanks Lilyp!