Deathly Hallows Approximately 688/608 Pages?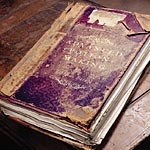 Mar 19, 2007
Uncategorized
Please note that this is still very much a rumor, and even IF true, may change if there are further revisions, but as reader and friend Tom pointed out to Leaky, bookseller Waterstones has listed Harry Potter and the Deathly Hallows at 608 pages. Going by former comparisons, this would put an American version at about 688 pages.
Please keep in mind that would mean, most likely, that the book is a bit shorter in actual content. Phoenix is often listed at 896; it has 870 pages of actual story. This count would mean, roughly, an HBP-sized book.
If true, this would make book seven the third-longest Harry Potter book, next to Harry Potter and the Order of the Phoenix as well as Goblet. It would be just longer than HBP. Also worth noting is that both of these figures are multiples of 16; books are usually manufactured in packets of pages, often 32 or 16 pages each. (American Harry Potter editions are printed on 16 page sections.) Not all previous hardbacks have had multiples of 16 pages of actual story content, but extra pages / tables of contents, etc, make up the rest.
Also worth noting: HBP is also listed as 608 on the Waterstones site. They could have just reprinted the info; or not! We'll update you when we can.
As ALWAYS, remember, this is speculation until an official source confirms or denies it. But fun speculation nevertheless.