Associated Press Feature on Harry Potter Fansites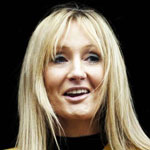 Apr 11, 2007
Uncategorized
Harry Potter fan sites are the subject of a new feature by the Associated Press. In the new article which describes the rise and development of various fansites such as the Sugar Quill, Floo partner the Harry Potter Lexicon, MuggleNet, Harry Potter for Grownups, and our very own Leaky Cauldron, the piece describes how the sites have evolved and grown in scope and variety over the years, gaining even the attention of Harry Potter author J.K. Rowling and filmmakers Warner Brothers.
The Potter sites have long advanced from the slow pace, simple texts and dull backgrounds of the early years, and now have all the latest accessories: blogs, podcasts, audio and video. They no longer just comment on the news, but participate. Rowling has praised the sites by name, granted them rare interviews, even used one site, the Harry Potter Lexicon, to check facts.
…

"When we have brought representatives from some of the key fan sites and showed them the details for the film sets, even if some of them were disappointed that we had left out certain elements from the books, they respected what we were trying to do," says Diane Nelson, Warner Bros.' executive vice president for global brand management.

"We're not naive enough to think we're going to avoid criticism, but bringing the fan sites into the process is what we feel is really important."
The lengthy article also contains quotes from several webmasters about their involvement in the various websites, including the following comments from our own Melissa Anelli, who reflects on Leaky's plans after the release of Harry Potter and the Deathly Hallows and beyond.
"We'll definitely be around until after the movies come out," Anelli says. "Whether we follow all of J.K. Rowling's career or not, we're not sure. There does come a time when the people currently involved in the site will have to move on with their lives; running it takes a lot of time, effort and energy from everyone involved.

"But no matter what happens, these years will always be among the best in our lives."
Thanks SE!