Another Rumor on Harry Potter Theme Park in Orlando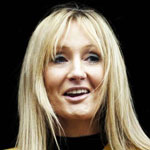 Apr 14, 2007
Uncategorized
Yet another rumor has surfaced online about a possible Harry Potter attraction at a major theme park in Orlando, Florida. As we reported back in February, persistent rumors abound regarding this issue (Jo denied the Disney park rumor last year), including this new report about the Universal park again from Deadline Hollywood Daily, which claims:
"Universal Studios Florida is finalizing terms to bring a type of "Harry Potter World†to its Orlando resort. The entire themed area would be at a previously unused portion of the amusement park. The negotiations have been kept uber-secret."
This is the second report now involving Universal, and TLC is trying to obtain some additional information on this and will update with more when we can. However, in the meantime please keep this very much in the rumor category for now.
Thanks to the many who mailed!