WB Harry Potter Site Revamp Due This Week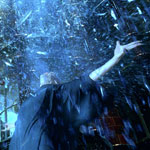 Apr 17, 2007
Uncategorized
In the new issue of the WB Reel News email sent to subscribers, WB announced that changes are afoot for the main Harry Potter movie website. According to the owl this editor just received, under a photo of Voldemort and the Harry Potter and the Order of the Phoenix logo it says:
In Theaters and IMAX
July 13, 2007
Join Dumbeldore's [sic]Army. Check back for the new site this week!
Yay! Stay tuned and we will update once the revamp of the site has launched.