New International Trailer for "Harry Potter and the Order of the Phoenix"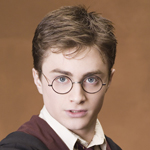 Apr 22, 2007
Uncategorized

(Digg this news!) As promised, the brand new international trailer for Harry Potter and the Order of the Phoenix is now online. For those in the UK you can see it here, via AOL UK.
UPDATE:
We now have the new trailer for you here in our video galleries (including an iPod friendly version).
It is also available on the TLC YouTube channel, here.
Screencaps galore can be found here in our image galleries
Thanks much to Maria and Chris Dotson!