J.K. Rowling , Alfonso Cuaron Wired Rave Award Update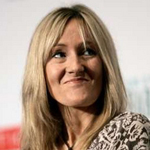 Apr 27, 2007
Uncategorized
Last week, TLC first told you that Harry Potter author J.K. Rowling had been named one of the 2007 Wired magazine Rave awards winners (scan of article here with new photo of Jo), which are given to 22 different people who " told a unique story, but they tended to have one thing in common: Before changing the game in technology, business, or culture, they first changed themselves." These awards are due to be presented in San Francisco tonight, however Wired let us know that unfortunately Jo is unable to attend the ceremony .
The magazine has also now posted online a list of all the winners, and in addition to Jo, Prisoner of Azkaban director Alfonso Cuaron has also been named a winner. The magazine notes his contributions for the work on his acclaimed film, Children of Men as it states:
He stood by and watched as his Mexican compatriots Guillermo Del Toro (Pan's Labyrinth) and Alejandro Gonzólez Iñárritu (Babel) hogged the spotlight — and the awards — this year. But with the DVD release of Children of Men, Alfonso Cuarón, the man who brought Harry Potter to the brink of puberty and slipped a tequila-fueled three-way into your mama's multiplex, earns our nod for writing and directing the best sci-fi film in recent years. Starring Clive Owen and based on a P. D. James novel, Children of Men is a stylistically stunning yet grim political thriller. "I wanted to make a 'chase' movie but with much more to it," Cuarón says. "I wanted this film to have moments of truthfulness and a bit of hope through the bleakness." Cuarón's depiction of a hyperviolent, apocalyptic London in 2027 was too much of a downer for holiday moviegoers when it debuted last Christmas, but Children demands a viewing at home. Magneto, an X-Men spinoff, is rumored to be the director's next sci-fi project.
Congratulations Alfonso and Jo!