Arthur Levine Appears on CBS "Early Show"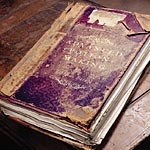 May 01, 2007
Uncategorized
Arthur Levine, the US editor of the Harry Potter books was a guest on the CBS Early Show today, to help launch the new Scholastic question as part of the "Soon There Will be 7″ campaign heralding the release of Harry Potter and the Deathly Hallows on July 21. As posted below, the new question today asks "Is Snape Good or Evil," and CBS reports:
Arthur Levine, co-editor of the "Harry Potter" books, said that the trivia questions help sustain the excitement surrounding the books.

"The hoopla has been going on for years, a decade," Levine told The Early Show weatherman Dave Price. "We're part of that excitement. We're wondering all these questions, too. We wanted to help focus the conversation and be part of all the excitement, with all the readers who are wondering."
At this link, you can watch video of this appearance (right side of page), as well as a few children sporting their Potter garb giving their thoughts on Professor Severus Snape. UPDATE: We also now have this in our video galleries for you to enjoy.