PotterCast 89 Now Live: Mama Noe in the House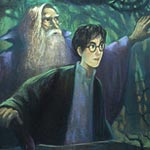 May 13, 2007
Uncategorized
Only a few weeks before we hit the road, and one week before New Orleans, the 89th PotterCast, our Harry Potter podcast, is now online: To listen, just hit the "Play" button on the right side of the page (—>), or use iTunes, or direct download. In the show this week:
-Scribby 5: Sock it to him! (Voldy's feet? Ew!)
-Greek mythology and the tie-ins to Harry Potter
-Dishing on Sibyl, Argus, Minerva, the sphinx, and more; predicting Minerva's upcoming role and Harry's potential death
-A lotta pounds of awesome
-John ending up in a coma
-Chipotle Challenge Part II (heaven help us…)
-New Orleans on the way!
-Mama Noe joins the crew…with some very interesting John stories. Some very interesting Johninadress stories indeed.
RT: 53:33
Editors:
Fan Interview, Scribby: Matt Kelliher
Trio and Show Comp: Jeff Gregory
Links:
TOUR DATES!
HarryPotterSeven.com
Scribbulus
Podcast Alley
Digg
Direct download (38 MB).
Direct download low-bandwidth (8 MB).
Remember you don't need an iPod to listen. Listen easily on iTunes, which you can download and install here, by clicking here to listen, or you can just use the streaming Flash player at PotterCast.com or just on the right side of this page. Discussion of the PotterCast is right here. Enjoy!