New OotP Contest from Cartoon Network Launched in the UK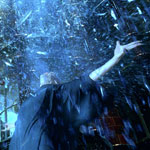 May 26, 2007
Uncategorized
Cartoon Network and Cartoon Network Too in the UK announced a new contest for Potter fans aged 6 to 16 from mainland Great Britain, to win the chance to walk down the red carpet at the UK premiere of Harry Potter and the Order of the Phoenix. In order to enter, you must watch the Cartoon Network/Cartoon Network Too stations May 26 through June 3, and identify the Cartoon Network character with the SuperStar 'star' that appears on the screen throughout the day. Once you have spotted at least three days worth of characters, you go to the online entry form and match up the character with the day on which they appeared. To complete the entry you must then answer the question, in 15 words or less, "If you could preform one magic trick, what would it be and where would you preform it?" The complete entry rules can be found on the contest website.
Cartoon Network's Super Star contest winner will be treated to an evening at the premiere and will also receive other related prizes including: a one night stay in a London hotel, a helicopter sightseeing flight around city and will arrive in style courtesy of a chauffeured driven stretch Hummer.
As noted before, in order to enter you must be a resident of mainland Great Britain, aged 6 to 16 and be able to travel to London between July 2-3, 2007. You are able to enter as many times as you like, so be sure to watch and good luck!
Thanks to rupertgrint.net!