Early Ticket Sales for "Order of the Phoenix" (Updated)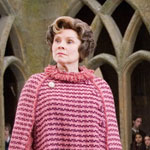 May 27, 2007
Uncategorized
Reports are beginning to come in regarding advance ticket sales for the upcoming Harry Potter and the Order of the Phoenix. Many of you owled to say that Odeon theatres in the UK are already selling advance tickets, and now AMC Theaters in the US are set to start their pre-sales of tickets on June 29.Fandango has a mention of the film, but does not appear to actually be selling the tickets at this time. If anyone sees other chains selling advance tickets, please send them in and we will update this post with a master list of chains selling the tickets to Order of the Phoenix.
Update: Frits emailed to say that Pathe theatres in the Netherlands will start selling tickets for OotP in advance the Mondaybefore the fim is released.
Nimbus XL owled with news on some Irish chains as well, writing "Irish Multiplex Cinema group (IMC) are taking bookings for the opening week of OotP. Internet bookings can only be taken for the Dun Laoghaire cinema but all branchs can take phone and in person bookings." Link, here.
Pigwidgeon also says that Vue Cinemas in the UK are also selling tickets, via this link.
Eva says this IMAX (jordansimax.com) will start selling tickets June 22, other IMAX theaters may start earlier, so please check your local IMAX theater using this link.
Many thanks everyone, and please keep sending them in to [email protected] or use the direct contact form, and this will continue to be updated.
Thanks to all who have emailed!