OotP to Have "Over 100 Centaurs"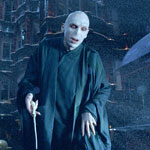 May 03, 2007
Uncategorized
Over the years at TLC we've told you about several of the companies who create the special effects seen in the Harry Potter films. One such company, Framestore CFC is sending out their latest email with news on work they are doing for the upcoming Harry Potter and the Order of the Phoenix film. The company states:
Harry Potter and the Order of the Phoenix
(UK & US release July 13th 2007)

Another year, another magical adventure. Framestore CFC has been contributing fantastic VFX and creatures to the Potter films from the outset, and the boy wizard's latest adventure — his 5th — is no exception. We have been hard at work on some of the film's most demanding beings, including over 100 centaurs, a house-elf named Kreechur [sic], the return of Fawkes the Phoenix and assorted magical effects. In addition, we are creating the films title sequence for the first time.
You can see some of their work in the most recent trailer for OotP which is now on the WB Order of the Phoenix website (you can also see the earlier teaser trailer as well).
Thanks Paul!