Part 2 of the Ultimate Deathly Hallows Predictions Quiz – Bugs Fixed, New Look, New Questions!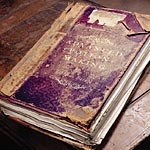 May 03, 2007
Uncategorized
Only 80 days to go now, and to celebrate, we have added 100 more questions to our Ultimate Deathly Hallows Predictions Exam. Not only that: It's at a new address, it has a great new look (designed by John Noe and programmed by Nick Poulden and Alex Robbin, and featuring some real-time results), all the bugs have been fixed, and you can edit your old answers if you had trouble last time.
Super!Alex has once again done some magic on this update; Praxagora gathered the questions and Andy helped enter the info. A whole LOT of moderators and elves worked on this, too. The new design features fanart from the incomparable(s) Marta and Makani.
Remember, this is the last time EVER that a quiz like this is possible, and we want to know what kind of Trelawneys, Firenzes, Cassandras, and even Nevilles we have among us. Those who have guessed the most correct answers (this quiz will be scored after DH is released) will be showered with prizes and a whole lotta bragging rights fandom wide. Enjoy!