Preview Screenings of "Harry Potter and the Order of the Phoenix" Canceled in Canada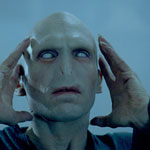 May 08, 2007
Uncategorized
In an effort to crack down on pirated copies of major film releases, Warner Bros. has decided to halt preview screenings in Canada of a number of their summer films including Oceans Thirteen and Harry Potter and the Order of the Phoenix. Reuters reports, the decision was made after WB became "frustrated with unauthorized camcording of its new releases in Canadian cinemas…" and not wanting more illegal copies distributed, decided that it would cancel any public preview screenings.
After many studios wanting legislation in Canada about film piracy, WB is the first to take action. WB president of domestic distribution Dan Fellman said of the decision:
"We regret having to cancel our screenings in Canada, but our studio must take steps to protect not only our branded assets but our commitment to our filmmakers and to our distributors."
Harry Potter and the Order of the Phoenix will be released in theaters July 13.
Thanks to all who mailed and UHP.