Winners Picked in Scholastic's Midnight Signing with JKR Contest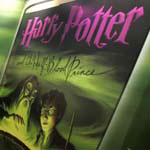 Jun 22, 2007
Uncategorized
In a press release, US Harry Potter publishers Scholastic announced the seven lucky US fans that have won a three day/night trip to London to attend the midnight reading and signing of Harry Potter and the Deathly Hallows on July 21st. With more than 40,000 entries submitted, these seven, along with the winners chosen by Bloomsbury earlier this week, will be among the 1700 fans to have their book signed on the night of the release at the "J.K. Rowling and the Moonlight Signing." They will also be part of the 500 fans to hear our favorite author read from Deathly Hallows prior to the signing as well.
Lisa Holton, President of Scholastic Trade and Book Fairs said in the release:
"We are thrilled to be sending seven lucky U.S. fans to London to celebrate the release of the seventh and final Harry Potter book with J.K. Rowling… Just like millions of other fans in the U.S. and around the world, our sweepstakes winners have been inspired and touched by Rowling's genius work, and this is sure to be an unforgettable experience."
As with the winners for the Bloomsbury contest, if you are one of Scholastic chosen ones, be sure to drop us an owl at [email protected] to tell us your story. Congratulations to all the lucky fans who won!
Harry Potter and the Deathly Hallows will be published July 21st.
Thanks to everyone who mailed!