Mary GrandPre: "There is a Reason" for "Deathly Hallows" Cover Art Images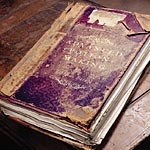 Jun 05, 2007
Uncategorized
The Detroit Free Press has a new interview this morning with artist Mary GrandPre about the work she does illustrating the US editions of the Harry Potter novels. Stating again she can not speak about her thoughts having been one of the very few to have already read Harry Potter and the Deathly Hallows as part of her work before creating the cover art to the Scholastic edition of the novel, she does she feels this cover is her "favorite." The article does go on with a bit more (no spoilers!) regarding the cover art to the final Harry Potter book:
And speaking of the final cover, does she get a kick out of all the excitement created by the early release of the cover? "I think it's fun to see the reaction from people. The fans that are really diehard fans look very closely at the artwork," Mary says.

And they should. "I try to make everything have a meaning. … There is a reason why something is in the illustration. I don't just put it in because it looks better. It really does have to have a meaning or part of the story has to support it."

Harry, Ron and Hermione have been a part of Mary's life for a long time — the first U.S. edition was published about 10 years ago. So how does Mary feel as the final book is about to be released? "Oh gosh, it's actually quite a big relief that it's done," she says.
You can see more of Mary's work for all of the Scholastic editions of the Harry Potter novels here in our image galleries, as well as see some of her other work via her website.