"Order of the Phoenix" Opens in 4,285 Theaters, Takes in Reported 12 Million Opening Night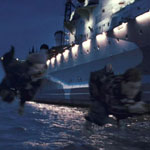 Jul 11, 2007
Uncategorized
As readers are well aware, the long awaited Harry Potter and the Order of the Phoenix has now opened in theaters. According to a press release sent to us by Warner Brothers, the fifth Harry Potter movie opened in
"4,285 locations and over 9,000 screens, the widest domestic release pattern ever for any Warner Bros. film. As part of this opening, the film will be shown digitally on 579 screens in 325 locations, more than any Warner Bros. film to date." With showings in many cities starting at midnight, the film will also have the largest number of day-and-date international openings of any film in the franchise, with simultaneous releases in 44 markets worldwide beginning July 11, 2007. This far surpasses any of the previous Harry Potter release patterns, almost doubling the 24-market release pattern of the previous record holder, "Harry Potter and the Prisoner of Azkaban."

In addition, Warner Bros. has generated the greatest overall number of prints for "Harry Potter and the Order of the Phoenix' with over 22,000 prints going to exhibitors around the world. Internationally, it is also the largest digital cinema release to date for any Warner Bros. title with over 750 screens.

On the IMAX front, "Harry Potter and the Order of the Phoenix" is breaking industry records, going up on more IMAX screens than any previous release. The film will open on 126 IMAX screens worldwide ' 91 of those in the US, with many featuring the final scenes of the film in IMAX 3D.
Coming Soon is also reporting today that the film took in 12 million (USD) from the midnight screenings of the movie as it opened last night.
As we told you yesterday there are many major reviews of the movie now online; please check our post below as it will be continually updated with more links to the reviews as they come in.