OotP ITV 'Behind the Magic' Special Now Online, Plus More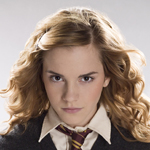 Jul 12, 2007
Uncategorized
ITV's 'Behind the Magic' of Harry Potter and the Order of the Phoenix, which was broadcast a few days ago, is now available to view in our own video galleries! The hour long special is split up into four segments for your viewing ease and features much information and behind the scenes clips from the latest film. In the program, many members of the cast and crew are interviewed, we get a tour of the massive yet detailed sets, view previews from the film and even get a lesson on proper wand use. For the few who have not yet seen the film, the program does contain slight film spoilers.
We also have received word from reader Claire that Dan Radcliffe's Monday appearance on the Tonight Show with Jay Leno is also available to view via HarryPotterTrio.com. They also have Dan's recent appearance on Live with Regis and Kelly as well as the Trio answering fan's questions from TRL.
To check out the rest of the scheduled appearances Dan, Emma and Rupert will make this week, check our rundown right here. As always, if you are able to capture the video, please do send it in to [email protected] More videos of the Trio's many appearances this week are coming soon!
Thanks to our Gallery Angles and reader Claire!