"December Boys" Trailer Now Online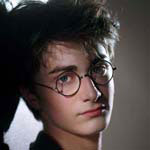 Jul 13, 2007
Uncategorized
The official trailer for "December Boys," actor Dan Radcliffe's next film is now available to watch online. Shown in standard format as well as in high-definition, the trailer shows Radcliffe as part of four orphan teenagers during the 1960s living in a Catholic convent on the Australian outback. We will have the trailer in our Video Galleries very shortly.
The film will be released in theaters in the US on September 17, 2007.
Thanks to Mira for letting us know.