JKR Filmed During "Deathly Hallows" Writing for ITV Documentary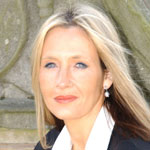 Jul 13, 2007
Uncategorized
As we first reported to you earlier this month, author J. K. Rowling will be the subject of a TV documentary to air on UK network ITV this winter. Today, we now have more details of this documentary to bring you with the publication of a new article from the Scotsman. According to the article, excerpts from the documentary were shown as part of a STV launch yesterday where it was revealed that Jo was filmed finishing the last book in room 652 of Edinburgh's Balmoral Hotel as part of the now titled 'A Year in the Life… J.K. Rowling' program.
In the exclusive clips shown last night at the event, Jo is also quoted in the article as saying upon finishing the book and being congratulated by an 'off-camera film-maker:'
"Thank you…yeah, you don't know, it might be rubbish. Some people will loathe it, they will absolutely loathe it. For some people to love it, other people must loathe it. That's just in the nature of the plot."

She adds, "I'm actually really, really happy with it", before bowing her head on the keyboard to exclaim: "Oh my God!"
The article goes on to talk more of the documentary, its security and features another quote from Jo during the documentary, who describes her work as "Profoundly moral… I think it is a lie to pretend that even children of 11 don't have to make moral decisions. I think it's an outrageous black lie."
A side note, the BBC also makes mention of the upcoming ITV documentary in an article online as well.
Thanks to voldevie and who mailed with the BBC link!