'Harry the Fifth' In New Issue of Entertainment Weekly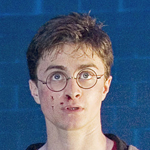 Jul 14, 2007
Uncategorized
As we told you last night, the July 20th issue of Entertainment Weekly was set to have a large Harry Potter and the Order of the Phoenix spread, we now have, thanks to our Order affiliates RupertGrint.net, scans from the issue. You can see the the six page piece, plus Dan Radcliffe on the magazine's cover, in our Image Galleries. The article, also now available on the EW.com, mainly features Dan Radcliffe (Harry Potter) on the film and the friendships he has formed with the cast members, Gary Oldman (Sirius Black) in particular. He also goes on to speak of a rather nerve racking experience when viewing his own performance in the latest film. After viewing a preview screening, Dan said of the experience:
"I was worried," he says, grasping his elbows in his hands and pulling his arms in tightly at his sides " a study in British emotional reserve. "Not because I had anything but complete faith in David Yates. But having done Equus, I thought I would go back and look at Potter and think, Oh, God, I would have done this so much differently now, because I've learned so much." So what did he think of his latest work? "I actually didn't mind watching myself, for sort of the first time in five films," he says earnestly, rubbing his ever-so-slightly stubbly chin. "I have got better. Thank God! I still see a lot of room for improvement, obviously. But I've started to see Harry rather than myself."
The complete article offers much more from the actor along with Order of the Phoenix director, David Yates.