Daily Leaky Lounge Poll: Who Will Live, Who Will Die?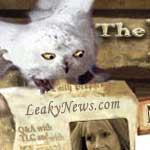 Jul 15, 2007
Uncategorized
As started by PotterCast a many moons ago, asking whether certain characters will live or die in Harry Potter and the Deathly Hallows has become a popular and straight-forward way to catalog our personal opinions on the outcome of some of the series most popular characters. In today's Leaky Lounge Poll, we are giving you that chance to make that choice when we ask you: Who Will Live, Who Will Die?
You must be a registered member of the Lounge in order to vote. Registration is quick, easy, free and can be started right here.
Enjoy!