New Reading Groups Contest Now Open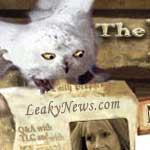 Jul 18, 2007
Uncategorized
We have a brand new contest to bring you this evening, our Leaky Lounge's Reading Groups are preparing for Harry Potter and the Deathly Hallows and need your help to create signature avatars and catchphrases for each of our three special Deathly Hallows Reading Groups: The Rooftop Garden, Dragon's Den and Luminous Loft. We need creative people from any medium to create either an avatar or catchphrase (or both) for each group. The winner will have their work featured as part of each reading group in members profile signatures!
Image avatars must be no more than 100 pixels high by 200 pixels wide to comply with Leaky Lounge rules, of your own creation, a still or animated image, may contain text and accepted in jpg, .png, or .gif format. Catchphrases can be up to 100 characters long (including spaces), of your own creation and will be judged on creativity, along with spelling, grammar, and punctuation.
Anyone may enter, our only conditions are that your avatars and/or catchphrases are PG-13 appropriate, follow all forum rules, the entrant be aged 13 or older and only one entry per person please! Complete information for this contest can be found on the Contest Page.
Good luck to all who enter!