Spoiler Policy Reminder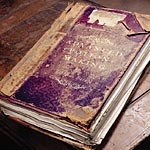 Jul 18, 2007
Uncategorized
Just in case you could forget: Read this, and this. And to help us spread the word, share this, a moment from our recent LA podcast:
To share, copy and paste the following:

CONSTANT VIGILANCE, everyone. Our unbelievable team of elves and mods have been deleting spoilers left and right, whether they are real or not, but you need to still be aware. It's only up to you, now, to honor Jo's request to let Harry Potter fans read the book the way they're supposed to. If you don't want to be spoiled, stay away from MySpace, Facebook, LiveJournal, YouTube, and all other social networking sites. Be careful of message boards. Spread the word by posting the PSA and telling your friends that you are not tolerating it. We're less than 72 hours away now – we can do it!