A New Order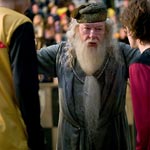 Jul 02, 2007
Uncategorized
We're proud today to announce our part in a new "order" of fansites, a ring created to ensure that you get the most complete coverage possible on actor as well as general HP news. We've joined up with DanRadcliffe.com, RupertGrint.net, Emma-Waton.net, BonnieWrightOnline.com, and EvannaLynch.net. The button you see below (which will soon be embedded into this page; big thanks to Alex, Ashley and John for creating it) will bring you the top three headlines from each site and, if you click on the headline for the selected actor, you will be transferred to the chosen partner site. The graphic will scroll through the actor pictures independently, or you can click on whichever actor for which you would like to see news.
(This will be replaced shortly with a working version, thanks.)
Big thanks to Claire and Jenna for including TLC in this concept and project; we'll have more news in the future about what features you can expect from this partnership! Stay tuned!