Emma Watson Profiled in New Article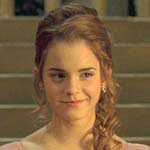 Jul 02, 2007
Uncategorized
A new interview with Emma Watson in The Sydney Morning Herald is online. In the extensive article which goes into detail on her style and fashion, Emma also discusses growing up on screen, acting with the likes of Maggie Smith and and how she feels about doing interviews. While the everyday dress may be somewhat different, Emma also talks about the similarities between herself and her character, Hermione Granger, saying:
"We're both feminists, we're both very stubborn, both very determined and quite loyal. If I have a friend then I stay through to the end." (She maintains a tight group of friends from school and considers her two co-stars like brothers.) "Obviously I'm a bit geeky, a bit nerdy like she is, underneath it all – we both love school. I love to learn."
Order of the Phoenix director David Yates is also the subject of a new article from the Witney Gazette, where he is profiled and speaks briefly about his next project: directing Harry Potter and the Half-Blood Prince. Emma Watson is also quoted in the article where she says of the first time Harry Potter director:
"The word I most connect with David is truth. He always wanted to find the truth in all the characters and in every single performance. We relished that. It stopped us getting complacent the fifth time around.

"It was really lovely because David listened to what we had to say about our characters. He was respectful of the fact that we have been playing these people for five films now."
Thanks to all who emailed!