Dan Radcliffe Talks "Deathly Hallows" and Fate of Harry Potter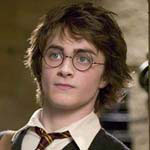 Jul 27, 2007
Uncategorized
In the wake of the news (see below) that actor Dan Radcliffe knew in advance some of the details involving the fate of Harry Potter, Entertainment Weekly magazine has a new interview online conducted with Dan, who speaks about his thoughts reading "Harry Potter and the Deathly Hallows" and more. Dan gives some information about how he read the last installment of the book, stating (no spoilers):
I actually wrote, in the front of my book, the exact time of me starting to read it. I think it was 9:30 at night on the 22nd of July, which was the day before my [18th] birthday. I read two chapters on that day, which wasn't very much at all, of course. About page 30, I got to. Then I actually didn't get to read [any of] it again for another couple of days. I started again on the 24th and 25th, and over those two days or so, I seemed to completely demolish it. I read 350 pages in one day at one point.
The rest of the interview contains Dan Radcliffe's thoughts on the events of the book, and the fate of the character he portrays in the film. Please note: This interview contains MANY SPOILERS and you are cautioned, however those wishing to read the entire interview may do so via this link to the EW website.
A reminder as well, as we first told you this morning, Entertainment Weekly magazine has a special collector's issue dedicated to Harry Potter featuring 36 pages on the magical world created by J.K. Rowling, and that magazine is now available on newsstands.
Thanks to Entertainment Weekly!