JKR Gives Original Last Line Containing the Word "Scar" and More In Part Two of "Today Show" Interview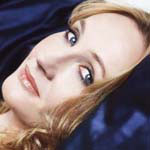 Jul 27, 2007
Uncategorized
The second part of a new interview with author J.K. Rowling was broadcast this morning on NBC's the "Today Show." In this installment, Jo is reflective on how her life has changed with the success of the novels, answering what she would see if she looked in the Mirror of Erised, how she feels about the films, and her excitement over the new theme park. Jo also reveals some fascinating new details about the beloved books, most significantly revealing the much discussed last sentence of "Harry Potter and the Deathly Hallows," which was supposed to have ended with the word "scar." Jo had stated shortly before the release of book seven that this was no longer the case, but many fans will be delighted to learn (after all these years and countless speculation) what that sentence originally was.
Jo also discusses the movies of her Harry Potter books, saying she has been really happy with the adaptations, and stating she told the trio of Dan Radcliffe (Harry Potter), Rupert Grint (Ron Weasley) and Emma Watson (Hermione) tidbits about the futures of their characters, but they never let on how much they knew. Also, Jo says for the first time that she did tell actor Dan Radcliffe a very significant bit of news about the fate of his character. To watch this new interview with JKR (SPOILERS AHOY!), click here. The article (again, SPOILERS) can also be read via this link.There will be more in the special one hour episode of "Dateline NBC" which airs this Sunday at 7pm (EST).
Update: The video is also now available for download, here in our galleries.
Thanks LordFinieus!