New "Order of the Phoenix" Clips from AOL and Yahoo Movies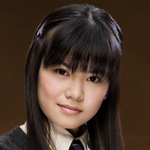 Jul 05, 2007
Uncategorized
TLC readers JC and Christina let us know that two new clips from the upcoming Harry Potter and the Order of the Phoenix are now online. The first, from Yahoo! Movies, shows Harry and Hermione at the Hog's Head bar speaking to the future members of the D.A. Readers who wish to see this clip, can do so here via the Yahoo! website. The second is a clip, this time from AOL Movies, that features the trio along with Hagrid who explains the task from Dumbledore of recruiting the giants. You can see this clip here.
As always, these clips feature slight spoilers from the upcoming film.
Thanks JC and Christina!