"December Boys" Television Appearances for Dan Radcliffe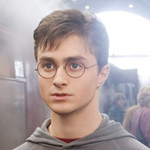 Aug 23, 2007
Uncategorized
The theatrical release for actor Dan Radcliffe's latest project, the film "December Boys," isn't until September but our Order partner DanRadcliffe.com has an extensive list of the actors scheduled TV appearances and other press events. Here is a rundown on the US appearances Mr. Radcliffe is scheduled to make to promote his latest film:
Dan will begin to make the rounds on US talk shows starting September 5th with appearances on the CBS Early Show, The Rachel Ray Show, CW11 and the Fuse network. The appearances continue on September 6th when the actor is scheduled to be interviewed on the Tonight Show with Jay Leno on NBC. Jimmy Kimmel Live, which airs on ABC, is also set to have Dan Radcliffe as a guest on September 7th. The following Monday, the 10th, Dan will appear as a guest on the Ellen program on NBC.
In Australia, Dan will make an appearance on the Rove program Sunday, September 9th followed by further appearances on A Current Affair and The 7:30 Report on September 10th.
Be sure to check local TV listings for exact times and channels for all of these programs. Readers who have the means to record these television appearances please do so and send them to [email protected] for inclusion in our Video Galleries.
"December Boys" will be in select theaters beginning September 14th.
Thanks very much to Jenna from DanRadcliffe.com for all the info.