Dan Radcliffe US Television Interview RoundUp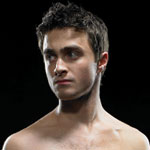 Sep 05, 2007
Uncategorized
As we told you late last month, actor Dan Radcliffe is making the rounds on television talk shows in the States promoting his newest film "December Boys", which will soon be in theaters. We now have a number of these interviews to bring you as well as a reminder of Mr. Radcliffe's remaining scheduled appearances.
Cable network MTV caught up with the actor recently, where Dan discussed his role in "Equus" and his new film, comparing the difficultly of filming and preforming certain scenes. You can view this short clip right here. Our Order partner DanRadcliffe.com has a slew of interviews online as well. The CBS Early Show interviewed Dan Radcliffe earlier this morning and talked with the actor about "December Boys," his future projects and a little about "Harry Potter and the Deathly Hallows". Dan also made appearances on TV network CW11 as well as in a short interview with MSN which you can view here.
Earlier in the week the actor was also seen promoting his film on the Live with Regis and Kelly program. You can watch this interview here, also courtesy of our Order partner.
Finally, a print interview with the Manchester Evening News has also appeared online where Dan talks about his character in the film, Maps, saying:
"December Boys is a very simple, coming of age story.
"My character, Maps, is very, very different to Harry although I do feel as if personally I've got more in common with Harry because I've spent more time with him.
"Maps holds his cards very close to his chest, whereas Harry wears his heart on his sleeve and is very vocal about what he feels.
"With Maps you've got the same amount of information to communicate, in terms of both the plot and his emotions, but you've got fewer words with which to do it. Maps barely speaks for the first quarter of the film."
In the upcoming days Dan is also scheduled to appear on a number of other US talk shows including: The Tonight Show with Jay Leno on Thursday, Jimmy Kimmel Live on Friday and the Ellen program, slated to air on Monday. Be sure to check local listings for exact times and channels for these programs. Full coverage of Dan Radcliffe's promotional appearances can be found here. We hope to have the following interviews online shortly.
If you have the capacity to capture any of these appearances please do send them in!
Thanks to all who mailed!