More on "Order of the Phoenix" DVD, Now with December 11 Release Date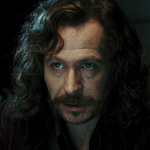 Sep 07, 2007
Uncategorized
There is more news today regarding the anticipated release date of the Harry Potter and the Order of the Phoenix DVD. While previously there had been reports of a release date in early November, including from Amazon UK, today DVDActive has received the artwork for the discs including the high definition formats, along with a new release date of December 11. You can see this artwork here. Update: Coming Soon is also now reporting this as well.
What is interesting in the news from DVDActive are some new details about items to be included, such as the "Trailing Tonks feature with Actress Nat Tena, various making of featurettes, and a Fun and Games feature in which director David Yates and editor Mark Day show us what a difference a good edit makes and allows you to edit a scene." Of note is the inclusion of a documentary from A & E, the one that aired over the summer featuring our Floo partner and Lexicon founder, Steve Vander Ark, and the Coming Soon report says this documentary is "The Hidden Secrets of Harry Potter" in which look for clues in the past Harry Potter films for what the future films may hold. Another feature is an "In Movie Experience," in which you join the cast from Dumbledore's Army as they come together to share memorable moments
We are trying to get more information on all of this, so stay tuned! Thanks mango!