Pictures and Interviews Online from "December Boys" Los Angeles and Melbourne Premieres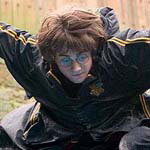 Sep 09, 2007
Uncategorized
The Australian premiere for Dan Radcliffe's newest film "December Boys" took place in Melbourne the other night and photos from the red carpet event are now beginning to appear online. You can see a number of pictures thanks to hpeventsaustralia.com, now available in our own Image Galleries. We will have even more pictures online from this event shortly.
As part of Dan's publicity tour for his new film, the actor participated in a number of new interviews. Robert from IESB sat down with Dan during his time in Los Angeles and discussed the film and his performance in it. You can view this interview with Dan at this link.
Our Order partners, DanRadcliffe.com have even more of the "December Boys" media coverage on their website. In this set of interviews, Dan speaks much more on the film as well as remarks about the upcoming "Harry Potter and the Half-Blood Prince" production soon to commence. One interview from an Australian paper features Dan speaking on these subjects as does this shorter interview from the Los Angles Times. You can also view many photos from the Los Angles premiere of "December Boys" in galleries featured on DanRadcliffe.com. There is also a humorous new television interview online from Dan's recent appearance on Rove Live. This video can also be viewed here thanks to DR.com.
Many thanks to Bianca, Robert and DanRadcliffe.com!