Winners of Ron's Chocolate Card Contest Announced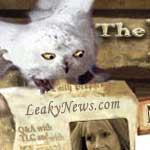 Feb 20, 2008
Uncategorized
Our latest Leaky contest is now complete, and the winners for our Ron's Chocolate Card Contest have been announced. For this contest, we asked you to design your own Chocolate Frog card for Ron Weasley in the post "Deathly Hallows" era. You delivered, and sent us a number of amazing entries. Below are the winners, along with an honorable mention.
First Place: Luna5
Second Place: Hydra
Third Place: QueenB23 and NinnyTreetops
Honorable Mention: Leggers
Congratulations to all!