JKR/WB vs. RDR Books Trial: MSNBC Editorial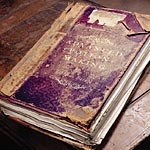 Apr 18, 2008
Uncategorized
In this MSNBC opinion piece, author Helen A.S. Popkin, who appears to think that J.K. Rowling is in the wrong, advises the author to settle the case (as also suggested by the judge), explains how the Internet and the Creative Commons license have changed creative practice, and likens Steve Vander Ark to Harry Potter:
"Then there's that kid himself, Mr. Vander Ark. (Yeah, I know he's 50, but he's still a kid.) Dude gave up "Star Trek" for you! And now you're playing a game of weepy mental chase with a kid who made a Voldemort reference on the stand ¦ which of course, makes him Harry Potter. You're suing Harry Potter!"
The editorial links to another opinion piece on Newsvine:
"Dear J.K. Rowling,
Suing one of your biggest fans ever is starting to make you look like a crazy person. This is something you might want to think twice about, since this here lawsuit is fixin' to have ramifications on copyrights and the InterWeb for years and years to come."
Newsvine invites readers to comment.