Quidditch Ron, Tonks, Burrow Attack and More in UK Calendar Scans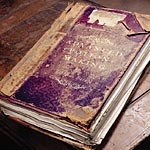 Sep 03, 2008
Uncategorized
The images keep pouring in, as scans from the UK 2009 "Harry Potter and the Half-Blood Prince" are now online courtesy of our Order Partner Rupert Grint.net. In the large scans you can see another shot of Qudditch Ron in action here, as well as a nice scan of Lavender Brown. Of note are scans from the calendar involving the attack on the Burrow including this with Ginny (Bonnie Wright), Harry, Tonks, Lupin and Arthur Weasley, with a looming Bellatrix (Helena Bonham Carter) in the background. We can also see a new photo of actress Julie Walters as Molly Weasley, along with Tonks (Natalia Tena), Lupin (David Thewlis), and Arthur (Mark Williams), with a photo of the Burrow in the corner.
Update:A slightly different version of the Ginny, Harry, Tonks, Lupin and Arthur in the fields by the burrow has now emerged, here via Snitchseeker.
Another interesting scan is this of young Tom Riddle, with a close up of the cliffs by the sea, possibly where the cave is located. Several additional photos of actor Rupert Grint as Ron Weasley are available, including larger versions of a Ron victorious, Ron in his robes, Professor Slughorn (Jim Broadbent), Lupin and Tonks, and one of Hedwig.
Thanks much to RupertGrint.net via HBPmoviepics!