JKR/WB vs RDR Books Trial: An Appeal to be Filed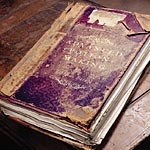 Sep 15, 2008
Uncategorized
An update for you this morning on the ongoing trial between WB/JKR vs.RDR Books. The Detroit Free Press is reporting an appeal is expected to be filed this week in this matter. The paper reports:
Roger Rapoport, a Muskegon publisher, and Steve Vander Ark, a Grand Rapids area librarian and author, expect their attorneys this week to file a notice of appeal preserving the men's right to continue the legal battle for their Harry Potter book.

U.S. District Judge Robert P. Patterson Jr. ruled Sept. 8 that the book violated Rowling's copyright and blocked its publication.
The paper also reports that reps for Harry Potter author J. K. Rowling could not be reached.
Complete trial coverage from Leaky can be found via this link.