NPR Interviews Richard Griffiths and Dan Radcliffe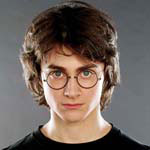 Sep 21, 2008
Uncategorized
We have a bit of a treat today as actors Dan Radcliffe (Harry Potter) and Richard Griffiths (Uncle Vernon) were guests today on NPR, where they discussed their roles in the Harry Potter films as well as working together in "Equus." In this lovely new audio interview available here, you can hear a small snippet of the duo at work in "Equus" which formally opens on Broadway later this week, as well as reflections on working together on the Potter films. You can also read a bit more on the interview and the play via the blog of NPR host Liane Hansen. Enjoy!
UPDATE:The interview is now available for download here in our galleries.
Many thanks Cheryl and Glenn!