Leaky's Potter Year In Summary Contest Winners Announced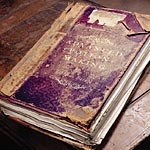 Jan 03, 2008
Uncategorized
Our last Leaky contest, the Potter Year In Summary, is now complete and we are very happy to announce the winners in the contest's three categories: Video, Art, and Writing. In this contest, we asked you to share with us your memories of the big events this fandom gave us in 2007 using one of the three mentioned mediums. You responded by sending us many moving, humorous, and special entries in all categories; the winners are as follows:
Video
The End of Harry Potter by StarRose
Art
Rudi's Year by Rudius Hagrid
Writing
Thestrals by mollywobbles23
As a reminder, there is still time to enter the Contest Crew's latest venture, the New Year's Resolution Contest, which is accepting submissions through January 7th. This contest has you choose various characters from the Harry Potter series and create New Year's resolutions for them. You can read more about this contest, and all of our others, in the Contest section.
Congratulations to all!