Wizard Rock the Vote!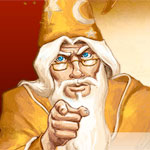 Nov 04, 2008
Uncategorized
Today is Election Day in the US, and we'd like to remind you, along with The HP Alliance, to Wizard Rock the VOTE! Get out there and vote, no matter who you are voting for. It matters in and outside America, and it will affect the course of the world.
Here are a couple of links to help:
Google makes it easy to find your polling place and registration information at maps.google.com/vote.
If you aren't registered, but live in Idaho, Iowa, Maine, Minnesota, New Hampshire, or Wisconsin, you can register at the polls on the day of the election (TODAY): click here for more on polling places and other voting info.
You can research the ballot initiatives going on in your state here.
Remember that your vote is important and don't let anyone get between you and your choice!