Original Bonnie Wright Artwork Sells at Charitable Auction for 600 Pounds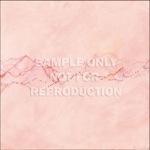 Nov 09, 2008
Uncategorized
As readers will remember, actress Bonnie Wright (Ginny Weasley)
contributed original artwork to a charitable auction benefiting the Prince's Trust Charity in the UK. We have a follow up for you, as our Order partner Bonnie Wright Online is now reporting
that Miss Wright's original CD cover artwork went for £600 ($938) at
the auction, while the entire collection was sold for £112,000
($175,000). This auction brought together many artists and
entertainers to create original CD artwork to mark the fortieth
anniversary of the release of the 'Pictures Of Matchstick Men' single
by band Status Quo. Miss Wright's artwork is available to view via this link.
Thanks to our Order Partner Bonnie Wright Online.