PotterCast Emceeing Bryn Mawr Yule Ball with Moaning Myrtles, Mudbloods, Whompy and Ministry!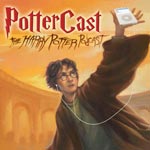 Dec 01, 2008
Uncategorized
If you're anywhere near Philadelphia this Saturday, December 6, hie thee to the Bryn Mawr Yule Ball, a fantastic Wizard Rock Holiday concert at which The Moaning Myrtles, The Whomping Willows, Ministry of Magic, and The Mudbloods will be playing. All four PotterCasters will be in attendance as we shall serve as the night's emcees! It's also taking place in a Great Hall, people. Best of all?
It's FREE!
Get out your Yule Ball dresses and party suits, and we'll see you there for some fun with friends, music and holiday cheer.
All the details about the event (as well as a chance to RSVP, though you don't technically need to) are right here on the event's Facebook page.
It is at 8 p.m., Saturday, December 6, in the Thomas Great Hall at Bryn Mawr College:
101 North Merion Avenue
Bryn Mawr, PA
Click here for a map!
Directions and more at the Facebook page.
This is just one of several announcements about events this week so STAY TUNED! (The all-caps was worth it.)